Post
Member

rush

posts 55

5:35 am June 26, 2012
141
Hello Aislinn, Ashley, and of course best offerings to you Nevermore. I can't seem to find a question, usually when I ask I get a vision of the answere, and so feel my question is wasted. I am interested in the comment about the Leanan Sidhe female fae taking energy from male humans, for this I have no vision. Could you go into some detail as to who they are. Since they are known for feeding on energy, is there a name that describes them in Elven or Fae language? Here in the physical world they are called vampires. I myself am a psychic vampire, any information is appreciated.
Member

PlayingInSubconscious

Washington State, US

posts 8

4:23 pm June 27, 2012
142
(Though I want to answer the last question, I'll be polite and stay my thoughts for Nevermore's answer)
But touching on Rush's question, I was wondering, have you known many Leanan-Sidhe in your time, and if so what were they like?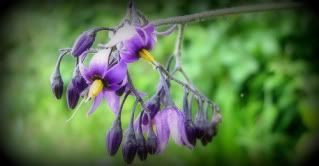 Moderator

slave_to_valor

St. Louis, MO

posts 131

4:31 am June 29, 2012
143
There is one Leanan Sidhe that resides with me currently. The name that she says that I can give to everyone is "Rose", which has to do with her being the leader of the Rose Court. To my understanding, this court is full of nothing but Leanan Sidhe and their male counterparts: Gean-Cannagh. They are Courtiers, Courtesans and various others, providing interesting services having to do with all things political and Court-related.
As to what she's like normally, I can tell you that she's extraordinarily sexual, and she loves the colour green. The way that she moves, talks, dresses and socializes all contains a certain sex appeal, however, she does not see the act as something sacred. "It's just business", or "it's just dinner". There's nothing romantic or magical or awesome or anything about it in her eyes, and it's one of the reasons that she's having so much trouble with her Fiance at the moment: she likes him. He likes her. She doesn't want to treat him like a client, but she's never really had anyone that she liked that way before. He's also a bit inexperienced, and she doesn't want to scare him away.
What other questions do you have?


Member

PlayingInSubconscious

Washington State, US

posts 8

3:43 pm June 29, 2012
144
Probably a bit of an obvious one, but is there any way to contact the Rose Court?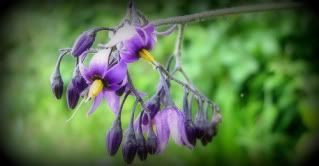 Member

rush

posts 55

4:35 pm July 1, 2012
145
Thank you for the quick response, I appreciate your answere
Member

rush

posts 55

4:23 am July 2, 2012
146
I hope the situation the Queen Of The Rose Court is in, sorts itself out in her favour,
from the Keeper Of The Violet Flame,
when tending to Her Royal Court,
will change to evergreen.
Moderator

slave_to_valor

St. Louis, MO

posts 131

1:59 am July 6, 2012
147
PlayingInSubconscious said:
Probably a bit of an obvious one, but is there any way to contact the Rose Court?
You could pm me and I could give you a messenger address to contact. Rose sort of ticks around my house on regular occasions.

New Member

Kiwi

Colorado, USA

posts 1

3:03 am July 7, 2012
148
Hello,
I hope I don't bother or annoy any of you with this question but it's been bugging me ever since I became a member. Do any of you perchance know or know of my brother Endymionn? Thank you for your time,
Kyriean
Member

Daearen leanai

Near the Cascade Mountains

posts 7

12:51 am September 7, 2012
149
1.  I read that you use alchemy to heal.  I've researched a lot about alchemy, and was curious about how you use it?  Do you mix plants in order to make a form of medicine that will heal the wound?  Or do you use the Earth's energy through a form of matrix in order to heal the inflicted area?  Have you heard of the story "The Alchemical Wedding of the Christian Rosenkreutz"  If so do you know anything more about the joining of the sun and the moon by mercury, as well as their forms other than dragons, or a form of serpent?  
2.  I was curious to see if you could answer a question for me about the writings inscribed on the flags given to us on this website from the elves.  I know its a form of Rune, and that the language is used for casting spells either for protection, or something else carved either on wood or stone (the wood usually being burned in order for the spell to take effect).  I've been able to decipher what's written on each of the flags and compare the symbols meaning to those that the humans have discovered, and they're completely different in meaning. I was wondering if you could tell me what the language is, as well as its uses,  and weather or not it has 26 letters like in our alphabet or if it differs how. if it is I'm only missing 8 of those letters.
3.  I have also been researching a thing called Otherkin, which is where your "soul" so to speak is not human; it's either a dragon, fairy, Elf, wolf, etc.  I saw that you've mentioned it before, and was wondering if you could tell me what you know about it.  So far I've been told two things: it's either a choice made in the previous life, or those who have such "souls" have a hard time adjusting and long for the place they originally belonged.  
4.  Also, I was wondering if you know anything about Tithe, and weather or not its still a common practice in your realm.  
I have many more questions but I'll stop here.  Thank you so much for answering them, and I look forward to your reply.  
~Miranda  
About the Real Fairies Forum

Forum Timezone: UTC -4

Most Users Ever Online: 135

Currently Online:
5 Guests

Currently Browsing this Topic:
1 Guest

Forum Stats:

Groups: 3
Forums: 17
Topics: 3104
Posts: 26535

Membership:

There are 1398 Members
There has been 1 Guest


There are 2 Admins
There are 6 Moderators

Top Posters:

Lisa A.- Grey Eyes – 2563
Bluefirephoenix – 891
DakotaRisingMoon – 840
Faecat – 760
ta – 704
SirZachary – 695


Recent New Members: Ash2dust, Cosm, Lleulu, AutumnBlueMoon, Panda1996, ShadowDF, fairy-at-heart, peterpan, faerieletters, Lin, prism, FaeRaindancer

Administrators: Natalie Lynn (1296 Posts), Sally (0 Posts)

Moderators: Heaven's Divinity (940 Posts), stellar (389 Posts), slave_to_valor (131 Posts), Inouin (54 Posts), Susan/Mr E (35 Posts), Katie Hajjar (14 Posts)